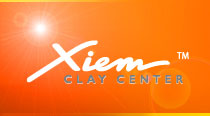 If you like what you see here ...
I will be selling all the pieces that were posted in 2012
and a few older ones this May.
Join HUMBLE CERAMICS
and over 50 talented ceramicist, potters and artists
during Xiem's Spring Ceramic Art Fair & Studio Sale.
Friday, May 11, 2012
6:00pm - 9:00pm
&
Saturday, May 12, 2012
10:30am - 4:30pm
This is a small and cozy event.
It's free and parking is easy ... on the streets around the studio.
This is the ideal place to shop for gifts of all kinds.
1563 N. Lake Ave.
Pasadena, CA 91104
T: 626.794.5833
http://www.xiemclaycenter.com/